If you need to apply for workers' compensation benefits due to a work-related injury or illness, please follow the link below:
https://www.wcb.ny.gov/onlineforms/accessEC3.jsp
You will be brought to a page which looks like the one below. Right click on the "Continue" button at the bottom and select Save Link As or Save Target As.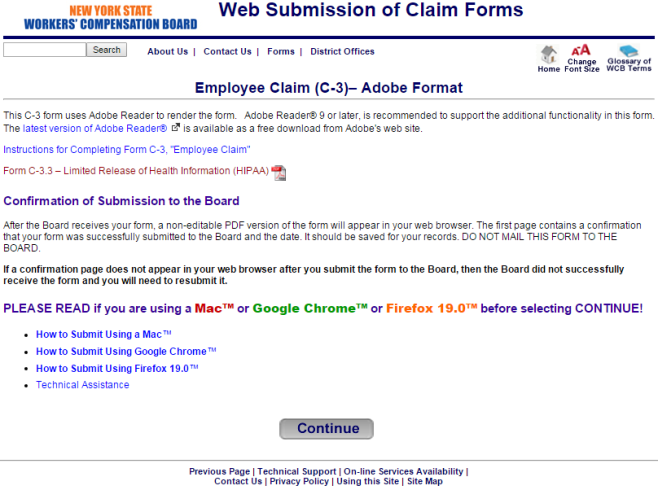 Download the PDF file on your computer and open it. You should see a form like the one below: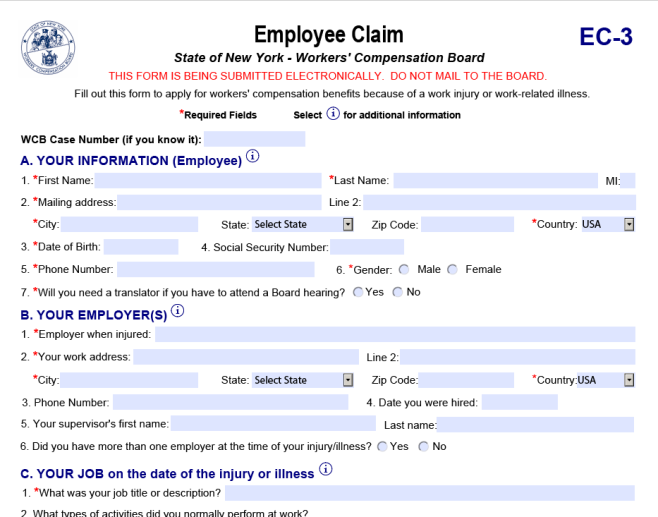 Fill in all the required information, indicated by a red * on the form and click the submit button at the bottom.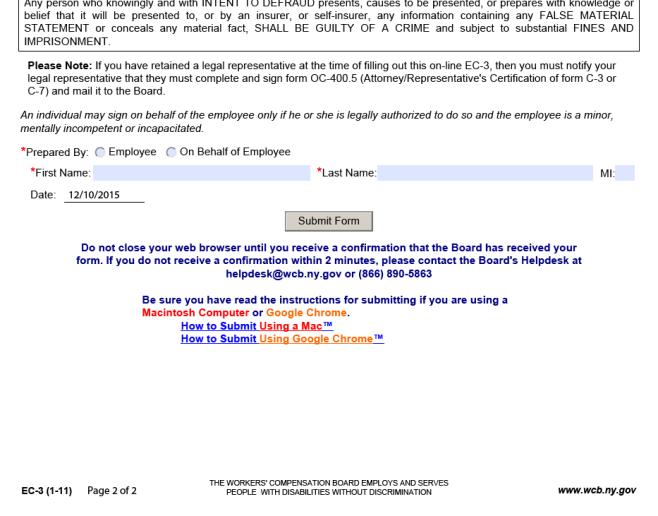 You should receive a confirmation:
After the Board receives your form, a non-editable PDF version of the form will appear in your web browser. The first page contains a confirmation that your form was successfully submitted to the Board and the date. It should be saved for your records. DO NOT MAIL THIS FORM TO THE BOARD.

If a confirmation page does not appear in your web browser after you submit the form to the Board, then the Board did not successfully receive the form and you will need to resubmit it.